Church of St Louis of the French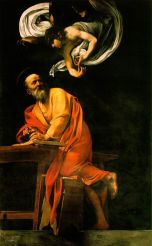 Rome permeated art, antique, spirituality. No wonder they say all roads lead to Rome. If you happen to visit the Eternal City, be sure to visit the Church of St. Louis of France. It was built in the 16th century and is dedicated to the French King Louis IX.
The Basilica is located near Piazza Navona. This place will be interesting not only for lovers of architecture of the 16th century, but also fans of art by Italian artist Caravaggio. In the temple, you will see several of his works devoted to the apostle Matthew. The interior of the basilica is really impressive: the frescoes of Domenichino, work Giuseppe Cesari, Francesco Bassano and many other vintage organ, beautiful sculptures.