Cavalcata Sarda in Sassari, Sassari
528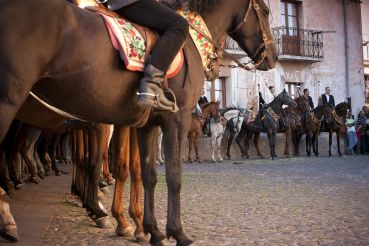 In May 2014 held a spectacular cultural event - Cavalcade Sard. This will be the 65th festival and its characteristic feature is the parade of folk groups from all over Sardinia, dressed in beautiful outfits.
Already in the early morning on the streets lining the column members who solemnly music gather together and go to the venue of the festival.
Holiday decorate not only hiking and horseback column here will also be people on the decorated carts and Sardis in national costumes.
The festival will be accompanied by a display of skill riders and horses, which will be held at the Racecourse, and in the evening, on the area of Sardinia, all offers traditional temperamental dance folk music Sardinians.
If an event is like, tell your friends :)