Photo Story: Italy from north to south for 113 euro
2292
113 euros for flights and transfers, and 120 euros for accomodations during 10 days in the most beautiful and popular cities in Italy. Not a big price for the memories of a lifetime, is it?
So what do you need to repeat, or perhaps even improve our results? Very little! Just inspiration! You just have to think of a place (or preferably several places) in the country you are interested in, and, I assure you, you will find a lot of options in less than a day: a plane-train-bus ride for the price of a two week holiday on the Azov Sea. The key is to not be afraid to get busy. The responsibility for issuing visas, booking tickets and finding accommodation will be on you, rather than on the notorious travel agents and tour operators, but believe me, it's worth it!
So, armed with tickets Katowice – Bergamo / Rome – Katowice (the total cost of which was 80 (30 + 50) euros per person) and a Polish tourist visa for the duration of our stay in Italy (10 days), we began to plan our route without losing a second. After all, we still had no idea of where / what / how we want to visit, try, explore and where to relax.
After thorough research of the map and reviews from other travelers on the forums devoted to vacation in Italy, we allocated 4 main destinations:
Bergamo (our arrival place),
...which was supposed to be our vacation on the coast of the Ligurian Sea,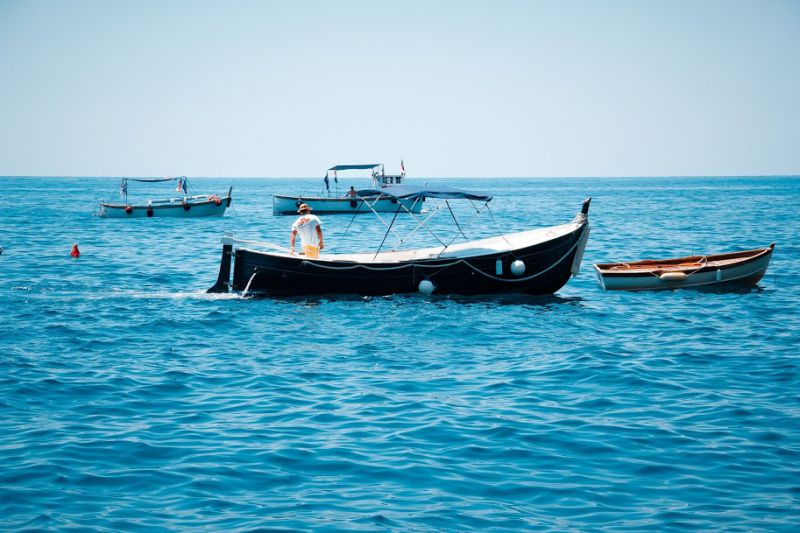 and Rome (which was the place from where we had to return home).
Gettting to Katowice is not a big problem. The most convenient and cheapest options are buses and route-buses that go there from many cities of Ukraine, but, of course, the most of them depart from Lviv.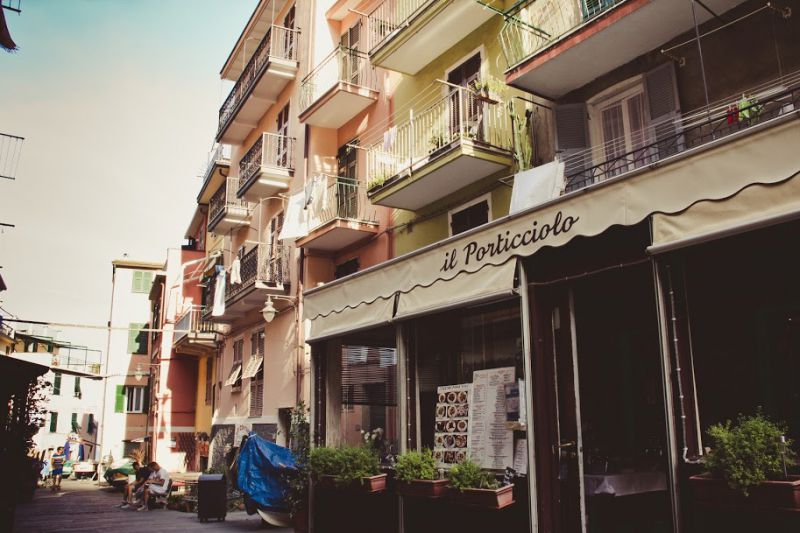 As for the travaling inside the destination country, in the majority of my trips all over Europe, I prefer renting a car, but not in Italy. Why? Because the place where we planned to spend about 5 days of our trip, Cinque Terre on the Ligurian coastline is the UNESCO area.
The five villages (Monterosso, Vernazza, Manarola and Riomaggiore are situated on the beach and one, Corniglia, on the rock) are reserved and protected area, where travelling by car is simply not allowed! Which means that when you leave the bypass route you have to continue your way on foot.
However, all these towns, including Bergamo, Florence and Rome, are connected by railway. Besides, while sitting on the train, you can relax far more, than in a car. And you will be pleasantly surprised to find that the train will take you along the coast and you will see many other popular beaches and tourist attractions of Italy.
So it's not just a transfer from point A to point B, but a real route along the sights! Booking tickets on trenitalia is very simple. And also you can get discounts and promotions for early booking! So, in total, together with airplane tickets from Katowice to Katowice, all of the transfers amounted to 113 euros. You must agree that this is pretty good deal)))
We often use AirB&B to find accommodations. When you invite the new user to the system, you automatically get $25 + 10 discount on a one-time order. Therefore, for every city we used different account to get the maximum benefit from your bonuses;)
And it is not just about the bonuses! With the above mentioned resource, you get the opportunity to have the experience of living in the "authentic apartment". It can be a room, house or an apartment. And believe me, it is priceless! From my own experience, for $ 20-40 a day, I lived in a charming Parisian apartment in the city center, in a paradise bungalow on the island Borokay, houseboat, canal house in Amsterdam. This time we were particularly impressed by our apartment in Florence, with a beautiful terrace, spacious bathroom and stylish interior!
In addition, the best deals can often be found on the booking.com. There you can often book rooms by lower price, than directly at the hotel.
This is why we have seen the Vatican with its St Peter Cathedral, and other Roman must-see:
gelateria, that became famous thanks to Audrey Hepburn in "Roman Holiday",
and became acquainted with the medieval part of Bergamo.
All of these and other places have left thousands of interesting and incredible memories, which will serve as an inspiration for our next trips and adventures that we will remember for the rest of our lives. And, of course, we will be happy to share it with you)))))
If you liked the article, tell your friends :)